Cincinnati Commercial Truck Suspension Repair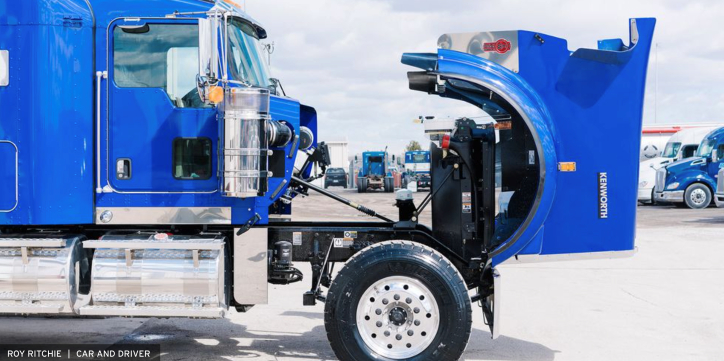 We will rapidly repair your truck's shocks, struts, stabilizers, leaf springs, u-bolts, bushings, and other necessary parts at Mobile Truck Repair Cincinnati. Because of their expertise and reputation in the field, our technicians can quickly determine what repairs your car requires. if the ride in your truck is bouncy or rough. We'll soon have everything back to normal.
Because downtime is expensive for organizations, we make every effort to restart your truck as soon as possible. Additionally, we offer competitive pricing so you may get the most value for your money.
A reputable and knowledgeable commercial truck suspension repair company in the Cincinnati region is Mobile Truck Repair Cincinnati. Call us at (513) 756-2185 right away if you'd like to set up a consultation or find out more about our offerings.
We Are Fully Mobile
If you're ever in the unfortunate circumstance of being stranded on the side of the road, don't worry. Mobile Truck Repair Cincinnati will come to your rescue. We specialize in suspension repairs but our skilled technicians can handle any problem you have. Our mobile trucks are always stocked with the latest tools and technology available, so we'll get you back on the road faster than you can say Joe Burrow.
At Mobile Truck Repair Cincinnati, we pride ourselves on being the best in the business when it comes to mobile truck suspension repairs and services. Our team of highly trained professionals uses only the latest tools and technology available to provide quick, reliable service for our clients. If you're having problems with your suspension system or just need a tune-up, we can help get your truck back on the road quickly. We offer a wide range of services, including:
Suspension system repairs

Spring replacements

Shock replacements

Wheel alignment
Our company offers unparalleled service to all of our clients. We guarantee that your truck will be back on the road quickly and efficiently. In addition, we offer competitive rates so that you can feel confident you are getting good value for your money.
Suspension Repair for Cabs and Trailers
Mobile Truck Repair Cincinnati is here to help if your business truck isn't performing as well as it should. We offer thorough inspections of your truck, and we'll locate and fix any problems we find. Give us a call right away if your cab is jumbling excessively or your trailer is making excessive noise. We'll be glad to quickly and effectively do the suspension repair for you.
We Answer All Your Questions
If you have any questions relating to our truck suspension services, please don't hesitate to ask. Our team is passionate and knows everything there is to know about truck suspension systems – we're more than happy to answer any questions you may have. Instead of making assumptions or rushing through an explanation, we'll make sure you understand everything so that you can decide with all relevant information considered. Now would be a great time to schedule a consultation if repairs or other services are something you need. And upon learning more about what else Mobile Truck Repair Cincinnati has to offer, getting in touch with us will be easy enough. Contact us today at (513) 756-2185.