Cincinnati Semi Truck Repair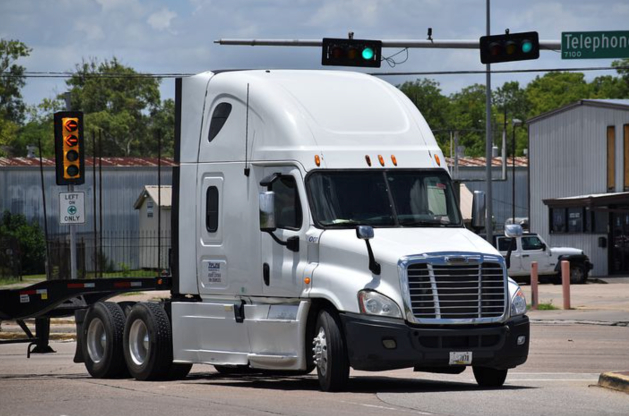 We understand how important your semi-truck is to your business. When it unexpectedly breaks down, you need immediate assistance to avoid any significant delays. To minimize interference with your operations, our mobile trucks will come directly to you fully equipped with the latest diagnostic and repair equipment. No matter how big or small the job is, from repairs to overhauls, we're the team for you. We even fix trailers and cabs. If you need Cincinnati semi truck repair, give us a call today at (513) 756-2185, and we'll come as soon as possible.
Decades Of Combined Experience in the Industry
Mobile truck repair can be a difficult and stressful process, but our shop in Cincinnati offers specialized services that cover everything from engine and suspension repairs to electrical and axle issues (though don't forget we're mobile–so we come to you). We also provide reefer unit service and maintenance so you can rest assured that your beloved truck is in good hands. Our team of experienced experts will work quickly to get your truck up and running again so you can avoid any costly delays. We understand that truck troubles are difficult, and we want to help make sure your commercial vehicle gives you years of good service. We will be there for you when you need us most.
We Fix All Makes and Models
From Kenworth to Peterbilt to Mack to International, we've got you covered for all your commercial truck repair needs in Cincinnati. We're also proud to offer our services to those in the surrounding areas. Give us a call today, we'll be happy to help you get back on the road.
Why Choose Us?
Mobile Truck Repair Cincinnati is the best choice for those needing prompt, courteous, and convenient service. Rather than making you come to us, we save you time and money by coming to your location. Plus, our comprehensive fleet maintenance services keep your vehicles running smoothly while minimizing downtime and maximizing quality. So when you choose Mobile Truck Repair Cincinnati, rest assured knowing that top-tier service doesn't have to cost a fortune.
We Service Hamilton County
If you're ever in need of a truck repair service in Cincinnati, look no further than Mobile Truck Repair Cincinnati. We're the leading truck repair service for a reason: Our services are fast, reliable, and affordable. Plus, our team of highly trained technicians can handle any size job confidently. And we work with all makes and models of trucks so that you know the job will be done right regardless of your particular case.
We know that it's important for your business to stay up and running, so we provide mobile truck repair services. No matter where you are in Hamilton County, we will come to you. We understand that truck downtime is costly, so we always aim to provide fast and efficient service. Our prices are competitive and our scheduling is flexible, so you can get your truck back on the road as soon as possible.
Mobile Truck Repair Cincinnati is the truck repair company for you if you're in Hamilton County. Keep your business running like a well-oiled machine by giving us a call today at (513) 756-2185.